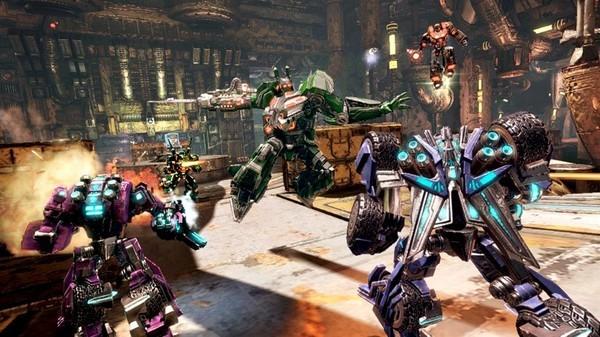 Thank goodness for High Moon Studios. If it weren't for this talented team, we might actually have to deal with a Transformers movie tie-in game that might have somehow rivaled the awfulness of the films themselves. Fortunately for us, High Moon Studios delivered the excellent War for Cybertron and redefined the Transformers franchise as something that could potentially make for an enjoyable video game experience. Now, the studio is trying to do it again with Transformers: Fall of Cybertron. For fans of the series (and maybe even those who aren't) would do well to hit the jump for the fresh launch trailer.
If you have yet to experience High Moon's video game take on the Transformers series, this may be the time to check it out. With creative gameplay, awesome sound, and surprisingly sharp graphics for a game based on Hasbro toys, Transformers: Fall of Cybertron looks to be an enjoyable summer experience that should definitely make its way onto your wish list.
Are you excited for the latest Transformers game? Leave your thoughts in the comments!