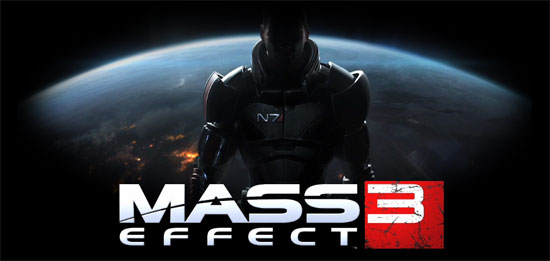 Another week, another set of Xbox Live activity charts (courtesy of Major Nelson) and same pair of Call of Duty games sitting atop in the two spots. Modern Warfare 3 continues to be unshakable from its number one position, as is Black Ops from number two. FIFA 12 remains in the number three spot, while Skyrim and Battlefield 3 have swapped places, with the later moving into fourth. Probably the biggest news though, is the debut of the Mass Effect 3 demo in the charts – in a very respectable tenth place.
Top Xbox 360 Live Games
Call of Duty: Modern Warfare 3
Call of Duty: Black Ops
FIFA 12
Battlefield 3
The Elder Scrolls V: Skyrim
Halo: Reach
Call of Duty: Modern Warfare 2
Gears of War 3
NBA 2K12
Mass Effect 3 Demo
Grand Theft Auto IV
Madden NFL 12
Forza Motorsport 4
NHL12
Saints Row: The Third
Halo 3
Kingdoms of Amalur: Reckoning
NBA 2K11
Call of Duty 4
Red Dead Redemption
Top Arcade Titles
Gotham City Impostors
Pinball FX2
Warp
The Simpsons Arcade Game
Fruit Ninja Kinect
Trials HD
Shank 2
Castle Crashers
Real Steel
NBA Jam: On Fire Edition
Dungeon Defenders
Double Fine Happy Action Theater
Peggle
NFL Blitz
DOOM
Full House Poker
Sonic CD
Magic: The Gathering — Duels of the Planeswalkers 2012
Mortal Kombat Arcade Kollection
Quarrel
Activity charts for the week of 13 February 2012.
Related posts that may interest you: